Facebook en Adwords campagne optimaliseren.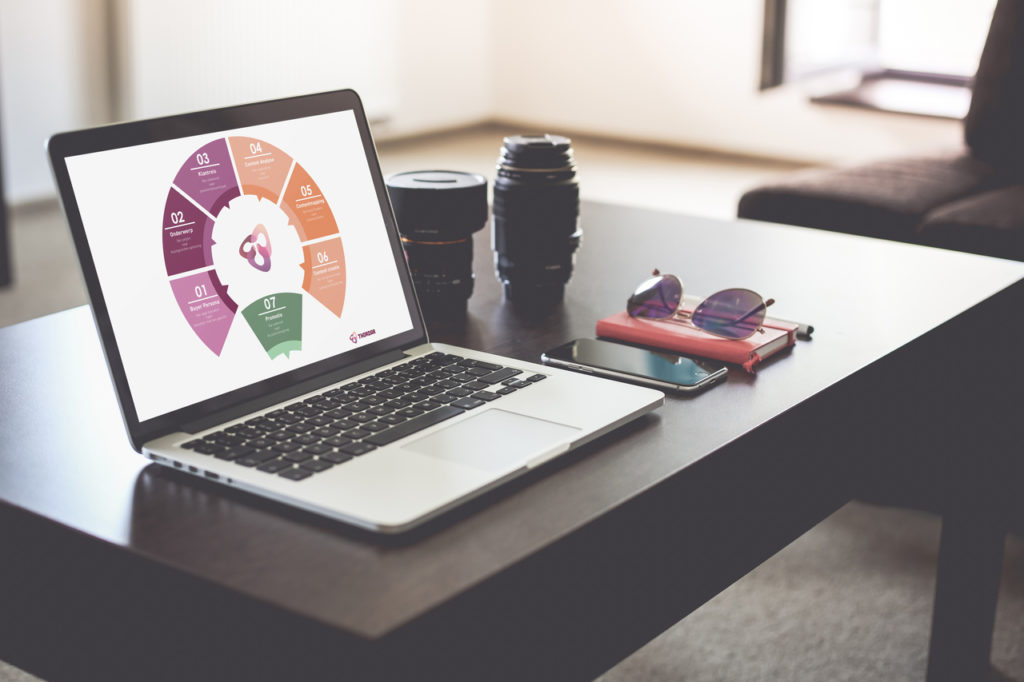 Je Adwords campagne optimaliseren hoeft niet te betekenen dat je er nóg meer geld in moet steken om meer bezoekers te krijgen. Er vanuit gaande dat de traffic die je krijgt via Adwords campagnes kwalitatief goede bezoekers zijn. Misschien is het tijd om te kijken naar conversie optimalisatie. Zorg dat je echte conversies stijgen zonder dat je meer bezoekers nodig hebt.
1

Weet op wie je je richt

Vaak zien we dat campagnes gemaakt worden vanuit het product in plaats van voor de potentiële klant. Voor je een campagne opzet (of beter nog: voor je ook maar iets aan marketing, communicatie of sales gaat doen) zorg dat je weet wie je belangrijkste doelgroepen zijn.

Maak buyer persona's zodat iedereen die aan de campagnes werkt ook weet voor wie de content gemaakt wordt.
2

Spreek de taal van je (potentiële) klanten

Op het moment dat je je buyer persona's hebt gemaakt kun je ook achterhalen welke taal je moet spreken. Jongeren van 18-24 uit de Randstad spreek je heel anders aan dan 50-65 jarigen uit het oosten van het land.

Niet alleen het taalgebruik maar ook het verhaal rond je product of dienst is afhankelijk van je doelgroep.
3

Bepaal de klantreis door de funnel

De verschillende fases in je marketing funnel vragen om verschillende content types en een verschillende tone of voice. Zorg dus dat je advertenties, landingspagina en eventuele vervolg content (in je automation flows) zich op dezelfde doelgroep in de dezelfde fase richten. Door middel van de juiste call to actions kun je je bezoekers door de funnel leiden.

Het uiteindelijke doel blijft natuurlijk het verkopen van je product of dienst.
4

Analyseer en creëer content

Een goede campagne is vaak meer dan alleen een advertentie en een landingspagina. Zeker als het onderdeel is van een complete inbound marketing strategie. Maar ook als je "gewoon" Adwords campagnes hebt lopen. Er zal dus veel content moeten zijn voor een optimaal resultaat. Denk aan
Blogposts
E-mails
Downloads (whitepaper, checklist, etc)
Video's
Vaak is er al heel veel aanwezig bij de verschillende mensen in je bedrijf. Analyseer dit en (her)gebruik het zoveel mogelijk in je camapagnes.
5

Koppel het aan de juiste campagnes

Wil je een bestaande campagne optimaliseren? Zorg dan dat je de juiste content aan deze campagnes koppelt. Link naar de juiste blogposts, stuur de juiste mails in je automation flows.
Is dit iets voor ons?
Stel jezelf de volgende vragen:
Geef je (veel) uit aan betaalde campagnes?
Presteren ze onder de maat?
Moet je er steeds meer geld in stoppen om meer conversies te krijgen?
Eindigt je campagne bij een doodlopende conversie*?
* Een doodlopende conversie is bijvoorbeeld een nieuwsbriefaanmelding terwijl de nieuwsbrief niet interessant is voor deze doelgroep. Of een contactformulier met geen of verkeerde opvolging.
Hoe pak je het goed aan?

Komt dit je bekend voor? Dan is het misschien tijd om even een stap terug te doen en je hele campagne strategie te herzien. Wij hebben hier voor een proces die voor ons heel goed werkt. Het belangrijkste voor ons is dat iedereen hierbij betrokken wordt.
Content creatie
SEA / Social advertising
SEO
Marketing
Sales
Management